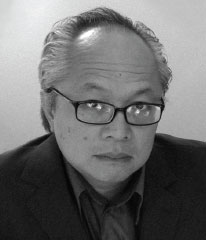 Mel Chin is known for the broad range of approaches in his art, including works that require multi-disciplinary, collaborative teamwork and works that conjoin cross-cultural aesthetics with complex ideas.
In 1993, for Eco-Tec International, he organized a multi-disciplinary team to assess an abandoned asbestos mine and former factory in Corsica, France. He continues to develop long-term works such as Revival Field (1989 - ongoing), a project that has been a pioneer in the field of "green remediation." These projects are consistent with a conceptual philosophy, which emphasizes the practice of art to include sculpting and bridging the natural and social ecology.
From 1995-1998, he organized ninety people to produce In the Name of the Place a conceptual public art project conducted on prime-time television. This work debuted at the Museum of Contemporary Art in Los Angeles, CA, and concluded with an auction at Sotheby's with all proceeds donated to educational scholarships.
In 1998, he completed two large-scale public commissions, the Seven Wonders project, for the Sesquicentennial Park in Houston, Texas and Signal for the Broadway/Lafayette Subway Station in New York City. The Houston project featured the art of 1,050 public school children born in the year of the Sesquicentennial realized in seven seventy-foot high towers, lit as lanterns along the city waterway. The Subway project gave a forum to the Native American tribes of the Six Nations. In 1998, he began working as a core advisor with the Nashville Cultural Arts Project in Tennessee with a focus on ecologically based urban redevelopment. He is the lead artist for the first joint university/public library in the United States, the Dr. Martin Luther King, Jr. Library in San Jose, California, completed in 2004. Chin is one of 16 artists included in the first season of the PBS series Art:21 Art in the 21st Century.
Mel Chin continues to exhibit extensively in the United States and Europe, including one-man exhibitions at the Hirshhorn Museum and Sculpture Garden, Washington, DC, the Walker Art Center, Minneapolis, MN, the Menil Collection, Houston, TX, Storefront for Art and Architecture, New York, and the Fabric Workshop, Philadelphia, PA.
His proposal for a New World Trade Center was part of the American representation at the 2002 Venice Biennale of Architecture. His most recent one-person exhibition was entitled, Do Not Ask Me at the Station Museum in Houston. Named after the poem by Pablo Neruda, the exhibit featured poignant works that bear witness to political tragedy created from 1989 to 2005.
He is the recipient of many awards and grants including a Cal Arts/Alpert Award, a Rockefeller Foundation grant, a Pollock/Krasner Foundation Fellowship, a Tiffany Foundation Award, a Joan Mitchell Award, an Engelhard Award, a Penny McCall Foundation Award, and several NEA Fellowships.
CHIP SCHNEIDER
PRODUCER/ EDITOR

As a producer, director, and writer, Chip Schneider has been responsible for many powerful and award-winning production efforts for children and adults over the past 19 years. Schneider is the former Executive Producer of The Health Channel and worked as a producer for ADV Films, AimCrier Films, and Pearlman Productions.

Schneider's best-known works, like "Now You Know, Now What," "Poems of Pain & Promise" featuring singing group Destiny's Child, and the "Make the Choice" PSA series have dealt with issues of health and wellness, childhood and human development, personal relationships, and the fine arts. His awards include Addys and Tellys and awards from The Texas School Public Relations Association, The Public Relations Society of America, and The Texas Public Health Association.

Schneider is a graduate of the film program of The University of Texas at Austin. This is his first animated film.
Plano Visual Estudio de Animación
ANIMATION
Plano Visual Estudio de Animación is an exciting new force on the Chilean animation scene. Located in the Ñuñoa municipality of Santiago, the studio was founded in mid-2005 by four animation artists who wanted to try something new. They have committed themselves to constant exploration of different styles and techniques for new animated films .

9-11/9-11 would be demanding for any animation studio anywhere in the world, regardless of size. A team of approximately 30 artists, led by Art Director Felipe Montecinos and Animation Producer/ Lead Translator Ximena Romero have created a richly detailed visual work. 9-11/9-11 uses a complex graphic style – inspired by the work of the Spanish master Francisco Goya (especially his print series Los Desastres de la Guerra - The Disasters of War). This film has been a life-changing experience, and promises to be only the beginning from this exciting team.
Felipe Montecinos, Art Director/ Character Design
Ximena Romero, Animation Producer/Project Translator
Mariana Contreras, Assistant Artistic Director
Ricardo Jara, Animation Producer
The Animation Team: Some thirty animators, assistants, scan technicians, and checkers.
ANN W. HARITHAS
EXECUTIVE PRODUCER

Ann Harithas is a collage artist. She selects the images to create her collages from literally hundreds of used magazines. On one level, she changes the meaning of her imagery by simply changing the context of the images. On another level, by transforming these images into personal expressions, she liberates them from pulp advertising and propaganda.

Her involvement with this film is not a departure, but an evolution. Her commitment to support this new medium is confirmation of how she has been described as an artist "engaged in an intimate quest for social truth while at the same time being engaged in the social act of recycling." Ann has had a long history in support for the arts. This is her first engagement as an Executive Producer.
ADV FILMS
SOUND DESIGN/ POSTPRODUCTION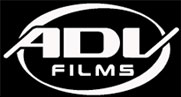 ADV Films provided sound design, mixing, and editing facilities to 9-11/9-11. ADV Films is the #1 producer-distributor of Japanese animation ("anime") in North America with bestselling titles such as Neon Genesis Evangelion and Robotech. ADV Films' product line also includes live-action science fiction programs including The Jim Henson Company's Farscape.

Contact: film911911@mac.com